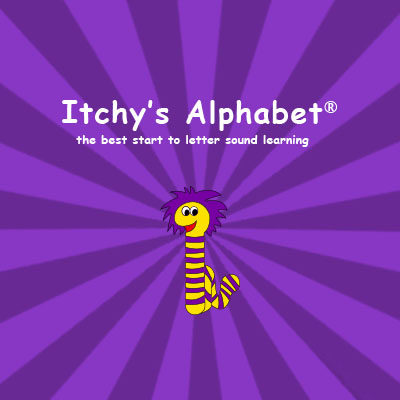 The Complete Itchy's Collection
$350.00
Get the most from Itchy's Alphabet with our Complete Set of English Products.  Consists of the Large Cards, Small Cards, Poster, Drill Cards, Phonics Sound Cards, Reproducible Readers 1 and 2, Desk Strips, Blackline Masters 1 — 18, Itchy, Hands-On-Vowels, Stickers, Erasers (25), Game Cards, Songs Digital Download, Teaching Guide, SMARTBoard app,  and Alphabet Book.  It also comes with Letters and Sounds – Establishing the Foundation for Reading- my workshop presentation download.
Once payment is processed, you will receive your Teaching Guide, Songs, Blackline Masters 1 – 18, Reproducible Readers, SMARTBoard app  and the workshop as  digital downloads.  The other products will be mailed, usually within 2 – 3 days.
The Teaching Guide is set up to be printed double-sided, 3-hole punched and put in a 3-ring binder.  All Blackline Masters except #3 are set up to print single-sided – #3 is double-sided.  I recommend printing the Songsheet on cardstock, in colour, double-sided.